Avoid the nightmare of disaster recovery loan paperwork with business interruption insurance
Small businesses often struggle to recover after a disaster like a hurricane, landslide, or mudslide. Business interruption insurance can help your business bounce back quickly.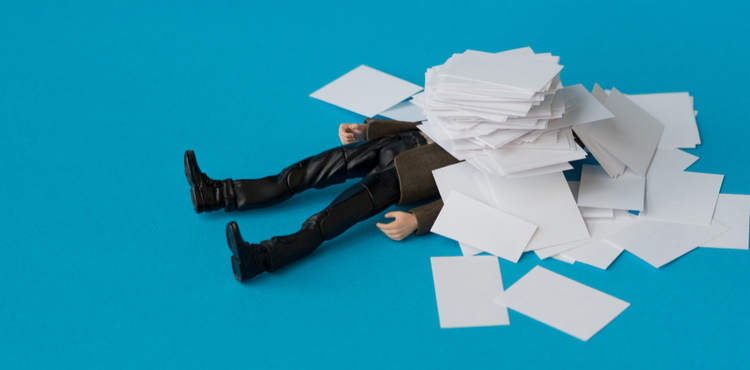 Kentucky had a rough spring – so rough, in fact, that President Obama issued three disaster declarations for the state this year, which allowed FEMA to provide relief for the ravaged areas. Kentucky was battered by an onslaught of late winter storms, followed by a string of spring storms and tornadoes. The result? A barrage of:
Flooding
Landslides
Mudslides
Destroyed property
Shutdown businesses
According to FEMA, disaster recovery centers in some counties are now being used as disaster loan outreach centers. These loans are aimed to assist those who experienced losses during the April storms by offering funds for rebuilding and recovery.
The report states that Kentucky small businesses and nonprofits can apply for an economic injury disaster loan through the Small Business Administration even if they didn't suffer physical property damage. The funds may help them address cash flow problems that accompany business interruptions.
While these loans may seem like a good thing for small businesses in disaster-struck areas, the truth is they aren't the easiest funding option. Loans require heaps of paperwork before they can be approved. Plus, there's the uncertainty that comes with borrowing: Will you be able to pay it back? Will your interest rates be manageable?
Instead of relying on economic relief loans that are tricky to secure, maybe it's time to explore a simpler option: business interruption insurance.
Invest in business interruption insurance now, rejoice in your foresight later
Depending on the strength of your application and the severity of your situation, you may or may not get approved for a recovery loan. And if you do get approved, you still have to pay back the money you borrow and pay interest.
But if you have business interruption insurance, you remove several layers of uncertainty. You know going into a disaster whether or not your coverage applies. (Hint: If a covered property insurance event is the reason your business is temporarily out of operation, your business interruption coverage can typically cover your lost income.) You also know what you need to do to receive your benefits. Oftentimes, your insurer requires:
Proof of loss. This documentation proves your business suffered financial damage after an interruption. Your policy will state what the insurer needs so it can compensate you for your lost income.
A waiting period. Most business interruption policies specify that your business must be shut down for at least 72 hours before your benefits kick in.
Those might seem like some hoops, but they pale in comparison to the piles of paperwork and wait time for a loan. To learn more about how business interruption insurance works, read "What business interruption insurance can and can't cover."
Is it cheaper to go with a loan or business interruption insurance?
That depends on the type of loan and interest rate you get.
The nice thing about business interruption insurance is that you don't have to pay back what your policy pays out for a claim. You simply pay your premium, which you know from the outset. This allows you to budget accordingly and pay the premium in small increments over the year.
You can even shop around to explore insurance bundling options that may reduce your rates. For example, insurers often include business interruption coverage in a business owner's policy, which is an insurance package designed to help small business owners save money.
If you wait until you're desperate for a loan, you may just take whatever funding you can get, regardless of how much you'll have to pay back later.
Though business interruption coverage isn't a blank check, it can help you pay for ongoing expenses when a disaster keeps you from generating income. It usually provides funds for:
Your employees' salaries so you don't have to let talent go
Loans payments that can't be deferred
Tax bills that keep accruing
Relocation costs if your business must move
In short, it affords you the financial flexibility your business needs to recover from an unexpected hit. For more disaster planning tips, check out the post "What's your business interruption plan?"
Compare quotes from trusted carriers with Insureon
Complete Insureon's easy online application today to compare quotes for general liability and other kinds of insurance from top-rated U.S. carriers. Once you find the right policy, you can begin coverage in less than 24 hours.